20C microscope repair metal base with mat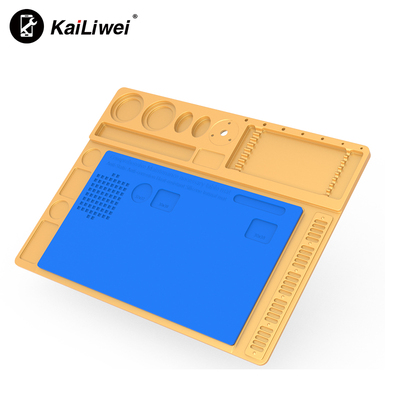 1、structure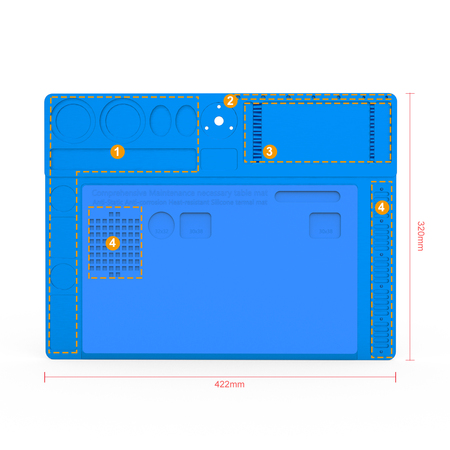 magnetic component storage grid
Screwdriver placement hole

opening tools grid

screw storage grid

2、Features:
1.The edge part of the maintenance area has a high precision square. And it is a plane effect combined with the silicone insulation pad.

2.The four comers of the column is a positioning column, which is connected with the rectangular expansion area: 330mmX198mmX4mm U has a insulation pad and it is resistant to high temperature of 500 degrees. It is very convenient for removing, cleaning and replacing!

3.The removing tool slot is composed of multiple sets of hollow cylinders, multiple sets of concave convex sets, material slot A and material slot B. The right side surface of the maintenance area has printed the company' s LOGO and the product name.

4.The multi function slot The common maintenance supplies placing slot can be oval, round or rectangularshape. The slot is engraved with the size and product name, which enhances its own flexibility.

3、Specification: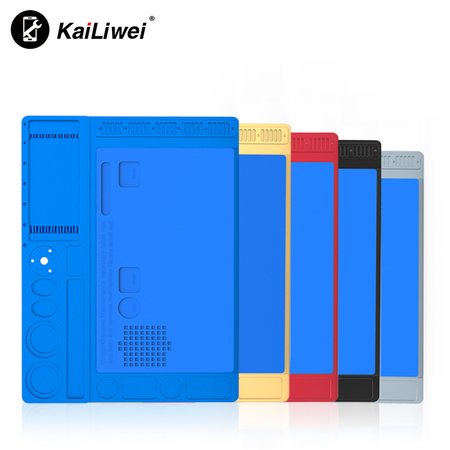 Factory direct sales, 5 colors can be selected, can customize the brand and color.
extended platform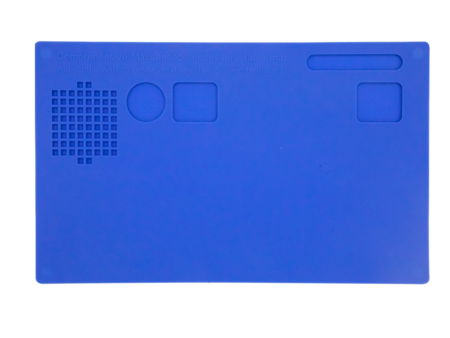 ①The extended platform is 330mm*198mm*4mm, it is very convenient for cleaning and repairing sundries, removing, cleaning and replaceing, Multi-function, mult-purpose, mult-type, materials slot tools need to be on this platform, it can be known and meet the needs of the vast number of communictations electronics industry maintenance master.
②The utility model relates to an automatic memory recovery structure, in particular to a maintenance platform, which is used for the electronic communication service and is made of a flame retardant material and self extinguishing property MSDS. Maintenance platform specifications includes the maintenance activities area, removing slot tools and common maintenance supplies placing slot.
4、Notice:
Please allow 1-3mm differs due to manual measurement.Only the base platform included, NOT including the microscope and other items.